---
Welcome to My Web Site!
Thank You All New YouTube Subscribers! — Tom Swan
For personal reasons, I've been out of the loop a couple of years more or less, but I'm back making videos, on guitar playing so far, but programming videos are in the queue now too with related downloads and articles always found here.
Again, welcome to new subscribers and to all visitors here for sharing some of your valuable time with me!
I'm here to entertain, explore, write about, and make videos on guitar and computer programming topics. They are my passions, my careers, my hobbies. Please comment and give me your thoughts. Suggestions always welcome!
Playing for Time (and channeling Lt Cmdr Data!) Part 1
Playing for Time (and channeling Lt Cmdr Data!) Part 2
---
Hi! I'm Tom Swan — Welcome to my personal web site. I wrote the books pictured here, some dating back to the 1980s, plus many others as well as hundreds of articles, mostly on computer programming topics.
---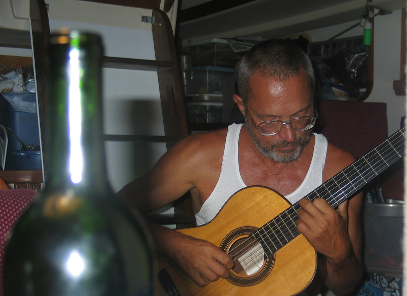 Today, I continue to write and explore various computer projects while pursuing my lifelong hobby and passion (and sometimes paying job): playing classical, jazz, and pop tunes on my guitar.
---
Keep in Touch!
Comments and suggestions are always appreciated — post public messages to one of my YouTube videos or write privately to me at tom@tomswan.com.
Thanks to all of my fans for your many years of support!
| | |
| --- | --- |
| | And THANK YOU for visiting! |